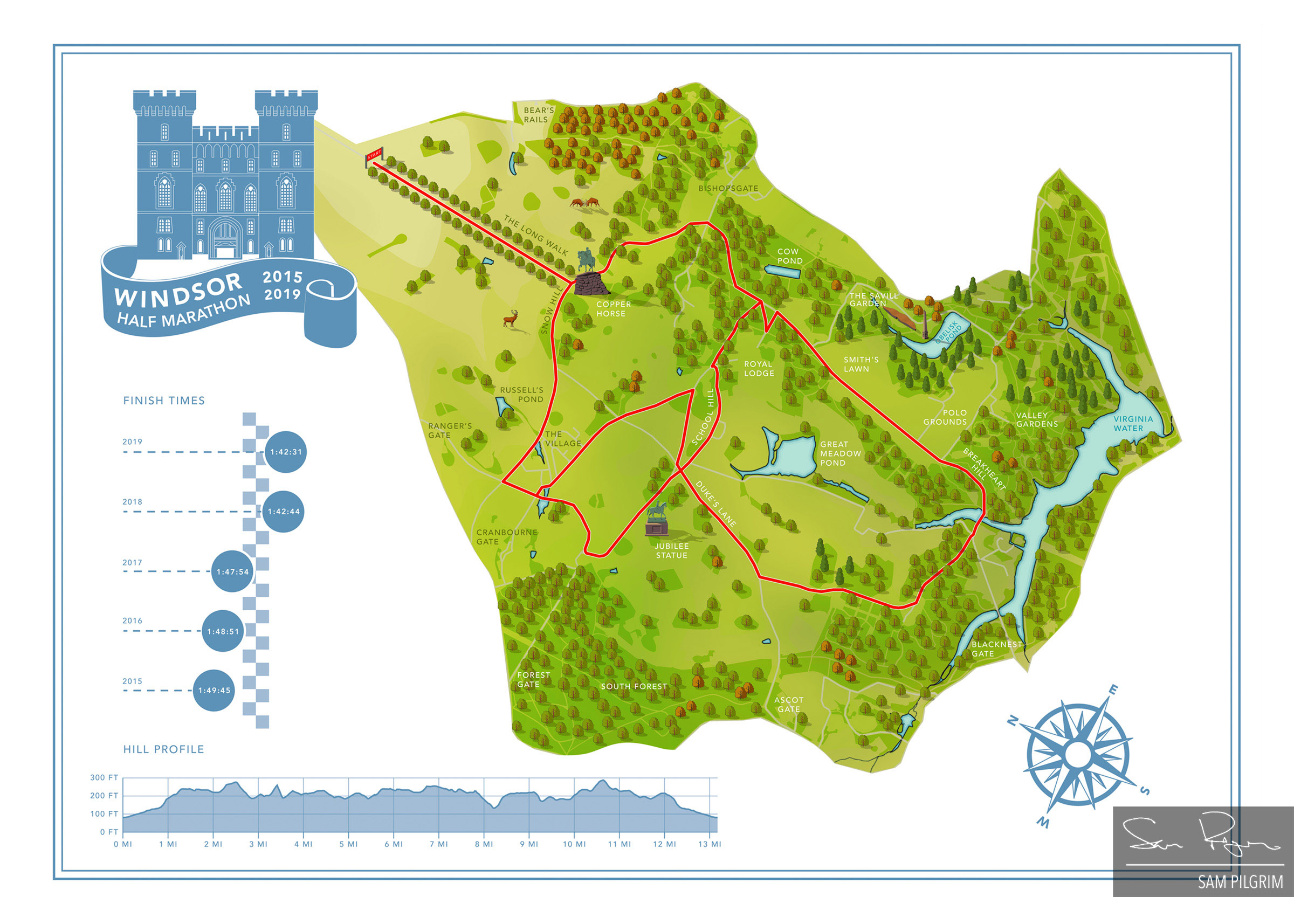 A custom illustrated map of the Windsor Half Marathon route.
The map shows the race route as it winds its way through Windsor Great Park, with illustrated details picking out key features in the park, alongside hill profile and finish time data visualisations.
Produced as a gift for a family member who's run it for several years in a row, but who naturally missed out on the 2020 event.