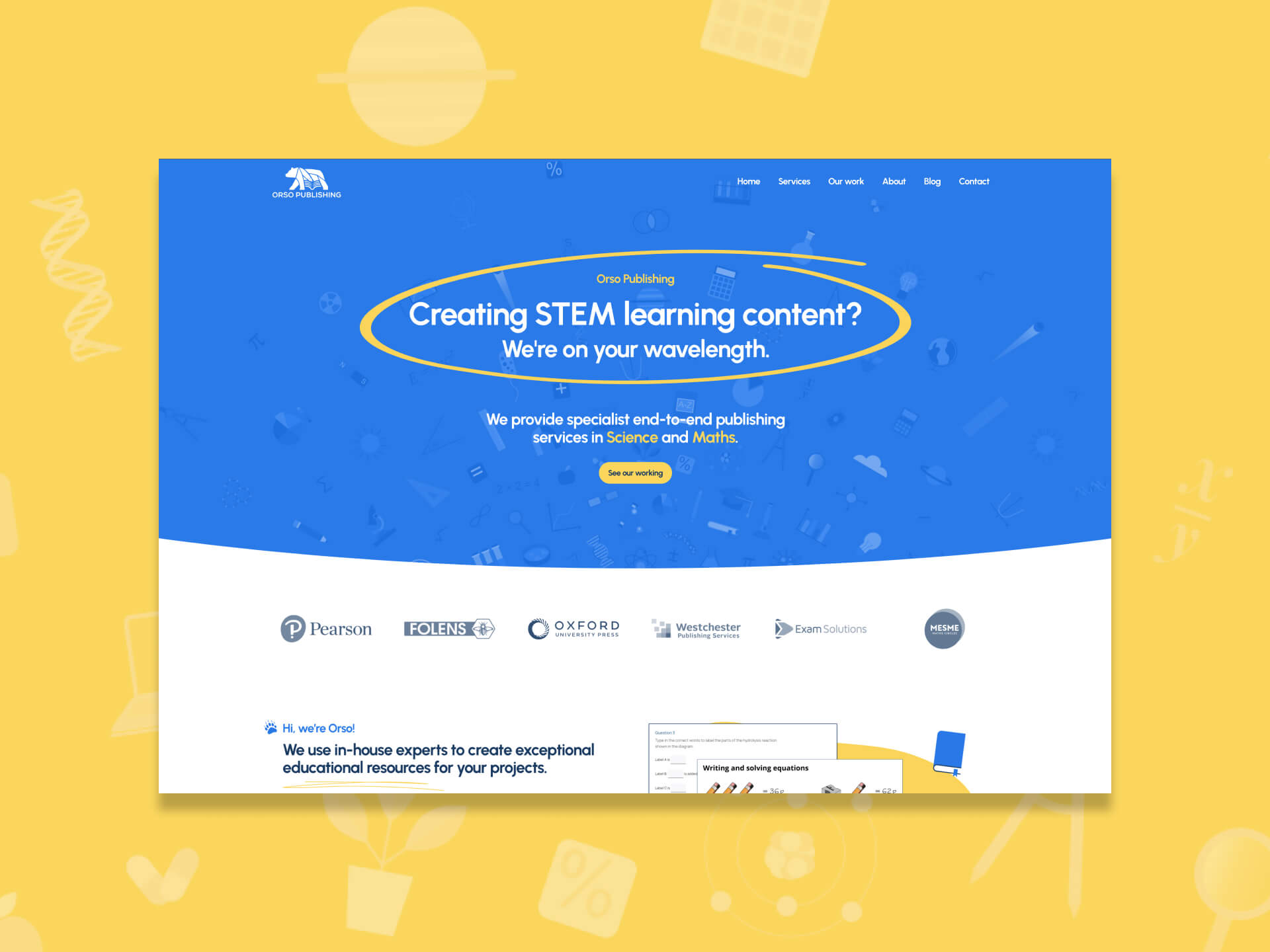 Orso provide publishing services for science and maths educational materials.
A young company, they'd been making do so far with a fairly clunky and homespun Wordpress site. They came to me looking for a more engaging web presence to lend more credibility, showcase their portfolio and make better use of their fun, bright brand.
To help them secure some upcoming proposals Orso also needed the site launched within a matter of weeks.
With such a tight deadline I turned to MAST from Corey Moen. This lightweight framework for Webflow makes builds significantly more efficient, while remaining fairly unopinionated and easy to add to.
Some interesting challenges in this build included the staggered, masonry-type blog post grid, for which I made use of the Masonry.js library – as well as the responsive 'blob' cards as part of the 'Our Process' section on the homepage, which used SVGs as background images.
Other third party libraries used included Finsweet's Attributes library for features such as the table of contents on each blog post, and Splide for logo and multimedia sliders.
View the live site here: Orso Publishing.