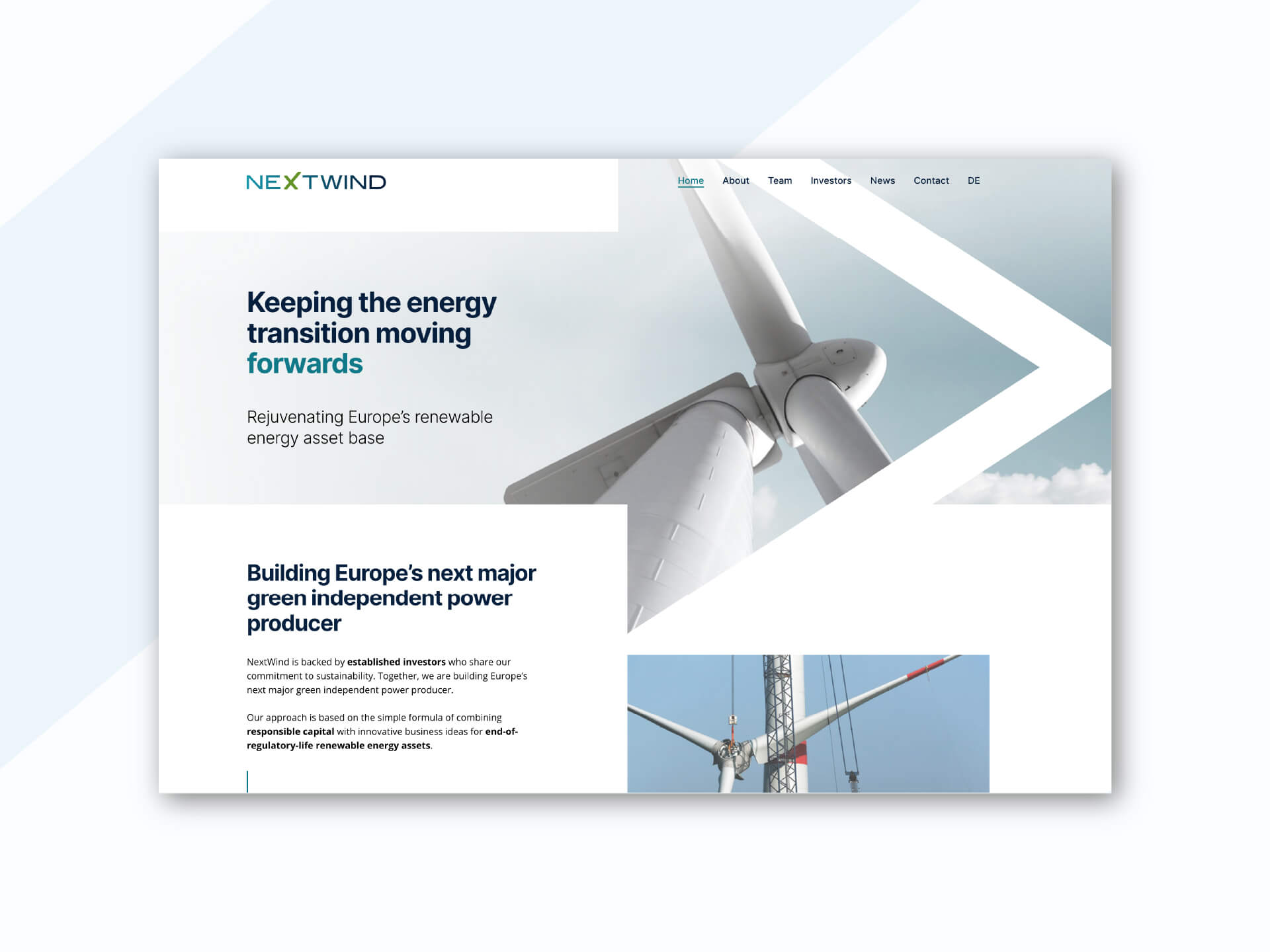 Based in Germany, NeXtWind acquire and give new life to older wind farms by replacing outdated equipment and improving efficiencies.
Working closely with my colleagues at Tamarindo – a PR and marketing agency specialising in clean tech – we refreshed NeXtWind's online presence, creating a clean and effective website design to better reflect their experience and entrepreneurship.
With a clear nod to the client's German roots, the site makes careful use of strong typography (Rasmus Andersson's Inter typeface serving as a reliable workhorse here) and an underlying grid structure that ties the layout together, while at the same time letting elements break out organically. An understated colour scheme and subtle hover animations complete the design.
An added complexity was the requirement to include German versions of all pages. Although tools like Weglot allow for easy addition of languages, the simple structure of the site meant that manually creating German page variations was straightforward, with the advantage of reducing project dependencies and loading times.
View the live site here: NeXtWind.