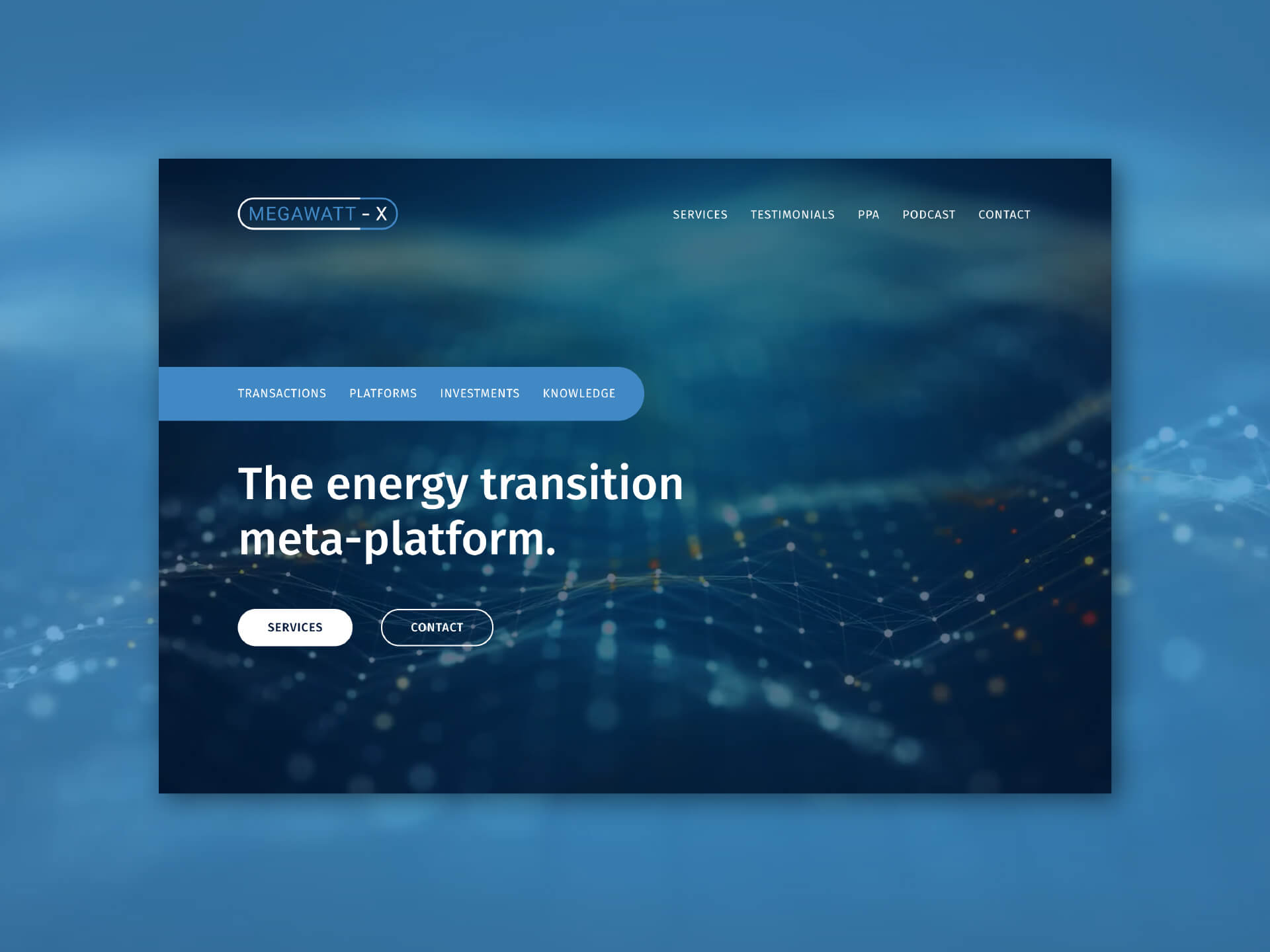 Megawatt-X works across the renewable energy space, bringing investors and developers together across a variety of media and platforms. They came to me looking to refresh their main marketing website.
I designed a single page site with a focus on clarity and simplicity, presenting a modern, professional look and feel that better demonstrated their services and market expertise.
In addition, I designed and built a series of animated SVG illustrations to add a touch of motion and visual interest to the page.
View the live site here: Megawatt-X.