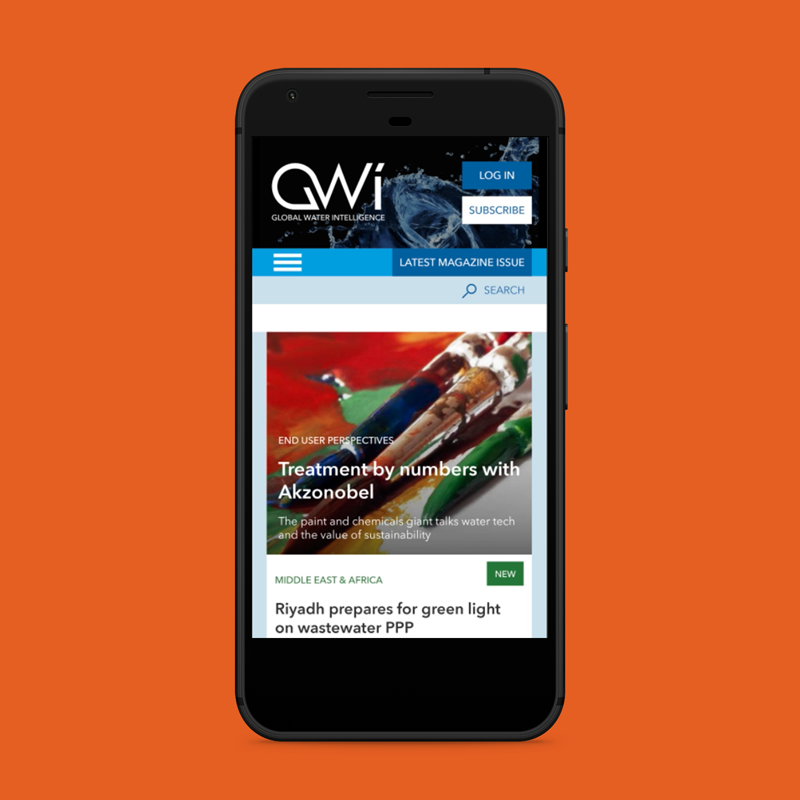 A redesign of a B2B news service
Global Water Intelligence publishes a monthly magazine covering the water and wastewater sectors. As well as a printed edition, articles are published on the web.
However the original website was out-dated, lacking in functionality and unappealing to potential new clients. The homepage only displayed a handful of news stories, despite the editorial team publishing dozens of new ones each month. Due to the method by which articles were published to the web (extracted manually from a magazine PDF designed for print), content was also not tagged and often poorly formatted, and images were often the wrong size or placed incorrectly on the page.
Working with the editorial team I examined what content needed to be present on the site - including articles, interviews, opinion pieces, project databases and sponsored content. Using a series of wireframes we hammered out the structure and layout of the site, before I began putting together mock-ups and a design system for the site.
The UI was built around a card-based system, taking inspiration from other news sites such as the Guardian, and was intended to tie closely to the design of WaterData, GWI's flagship product. Several types of card element were created, to reflect the different flavours of article, as well as providing assets that could be used for marketing, product and event pages.
I also provided the editorial team with new InDesign template files and developed a more efficient and reliable system of extracting content and metadata from InDesign for upload to the web, using built-in HTML export functionality and a custom-built tagging plugin.
[Note that the site development is still ongoing and not yet available to view online.]