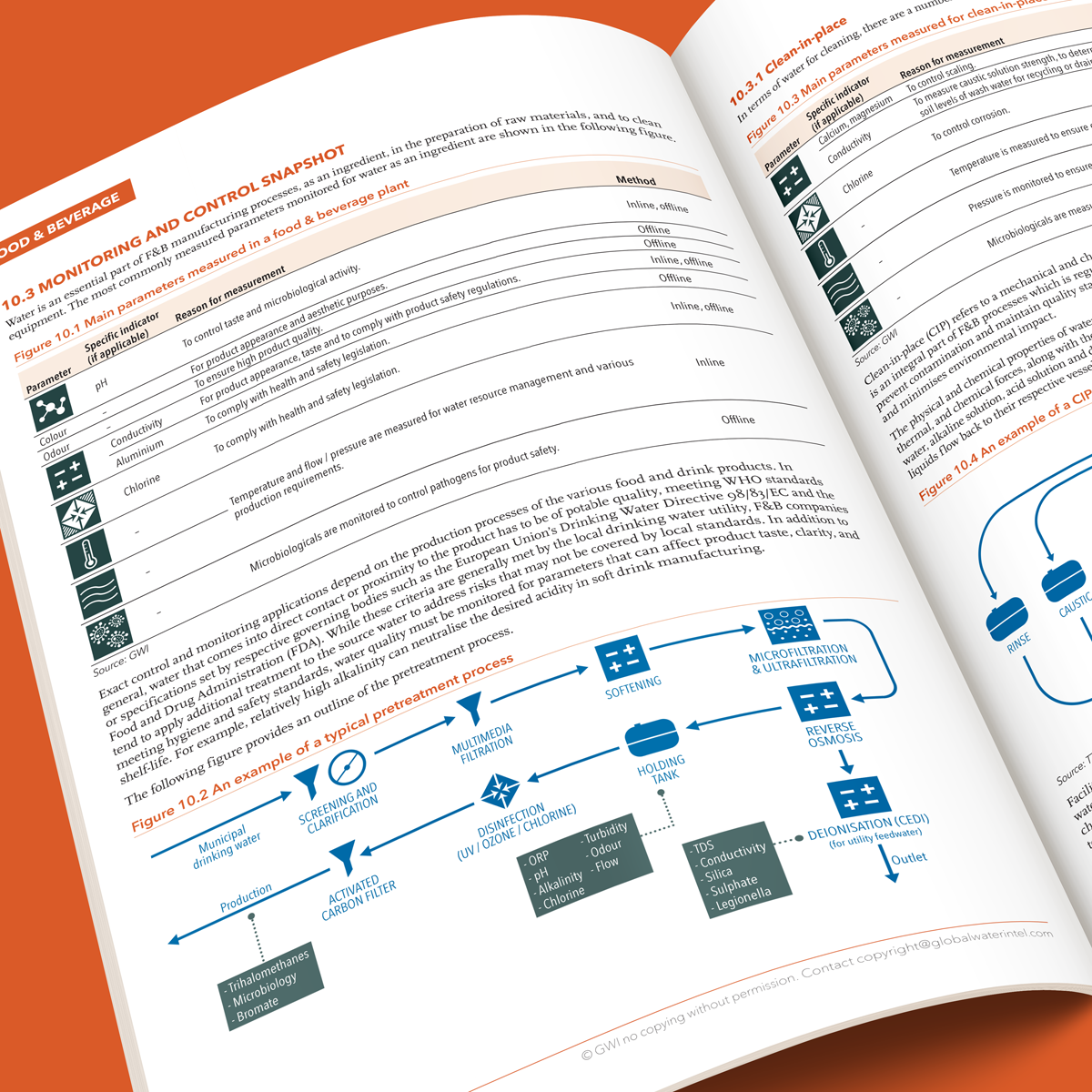 As the in-house designer for the market analysis and publishing firm Global Water Intelligence, I designed and produced several market reports relating to the water and wastewater industries.
These included a 2000-page, five-volume global market report, as well as other standalone reports on topics such as desalination and regulatory frameworks.
Working alongside the production manager, written content was assembled from the team of internal and external analysts and edited and laid out in InDesign.
Charts, technical diagrams and complex data visualisations were designed and created based on briefs from the analysts, using a consistent visual language of colours, icons and styles to communicate complex topics to the reader.
XML was generated from data and text content in Excel and Word, imported into InDesign and processed further with custom-written scripts. ExtendScript was also used in Illustrator to automate the production of graphics.
As well as the reports, I worked with the sales and marketing teams to develop materials that could be used online and in print, often developing bespoke data visualisations to be included in the marketing materials.