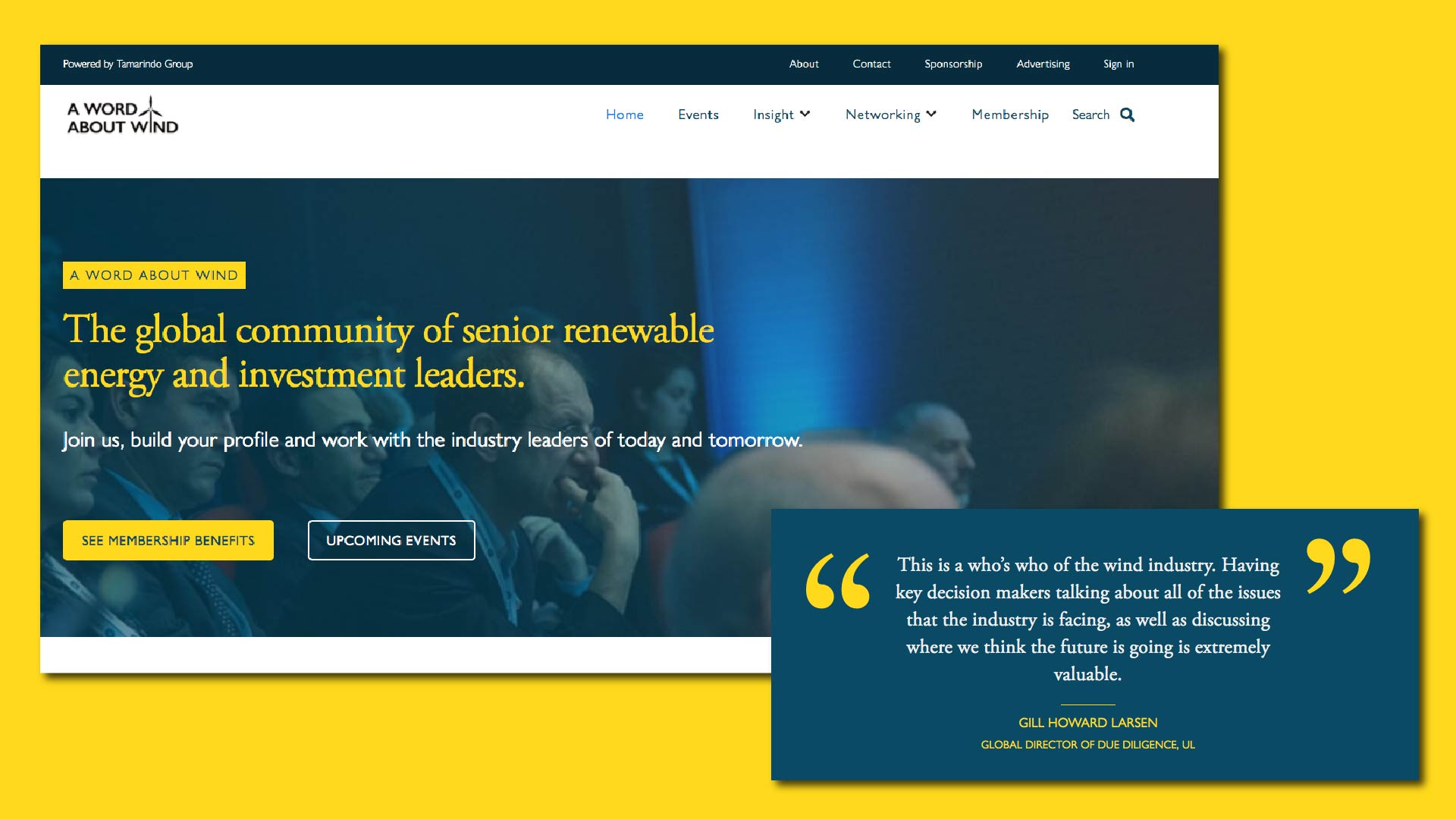 A Word About Wind is a membership organisation for the global wind industry, producing a range of in-person and digital content and events.
With the live event space going through something of an upheaval in early 2020, they needed to rapidly change tack and prioritise their digital content more. The previous site was built on an aging platform that offered little in the way of flexibility or easy updates.
Webflow was the natural choice for getting a new site up and running quickly while offering plenty of scope for further modifications and expansion as the company continued to grow and adapt.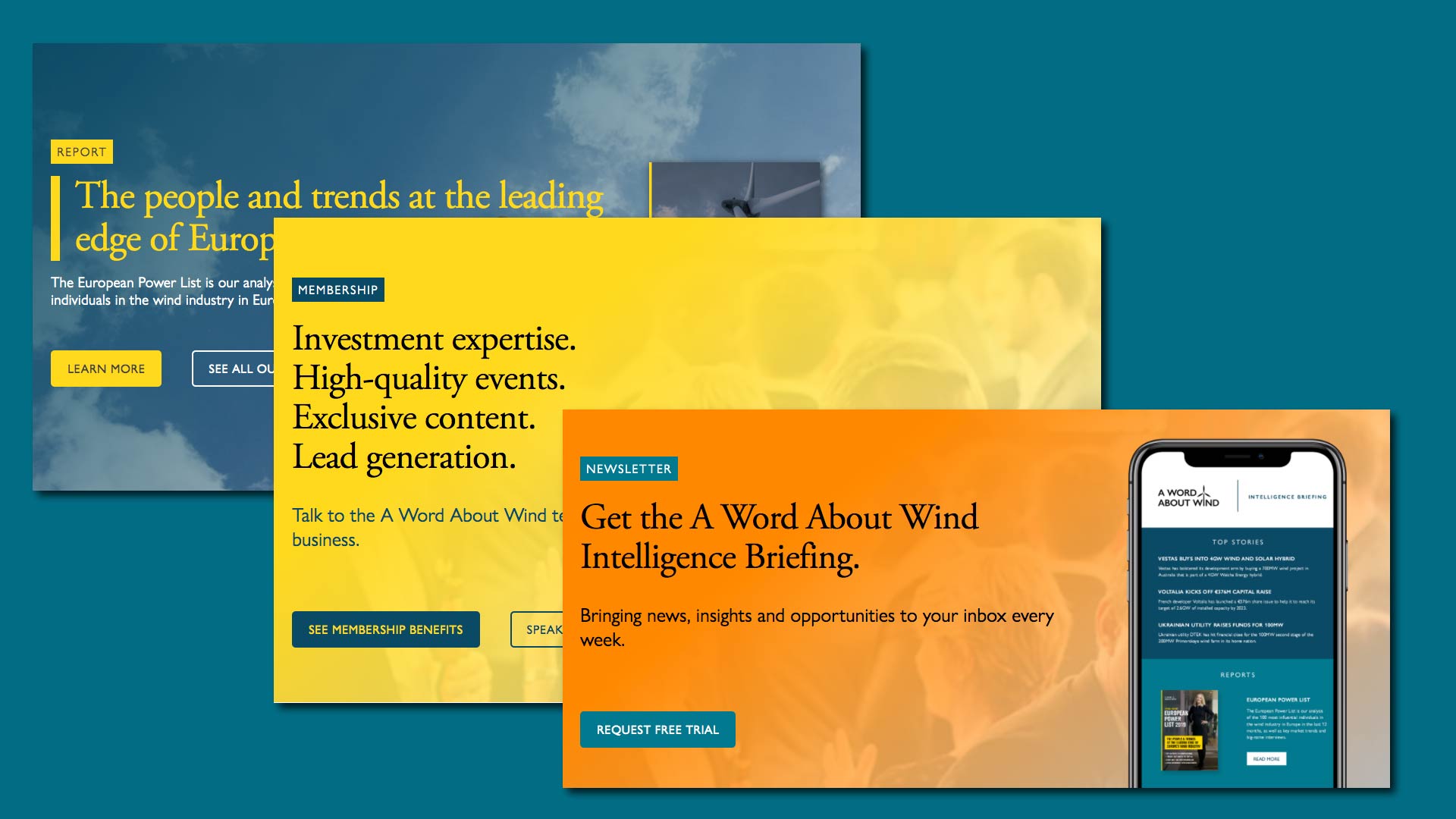 The new platform hosts a variety of content types, requiring full use of Webflow's CMS capabilities to host webinars, white papers, news articles and more, as well as importing several thousand archived content elements. We're currently exploring integration with Airtable to manage this large content base even more effectively.
Log in functionality is provided by Memberstack, a third-party, low-code membership solution that gave the A Word About Wind membership team a much more effective way of managing their clientbase, as well as letting the team pick and choose which content to make freely availalble, and which to place inside the gated community.
Integration with the team's CRM database in HubSpot allows for easy lead generation and management - including pulling form submissions and button clicks directly into HubSpot.