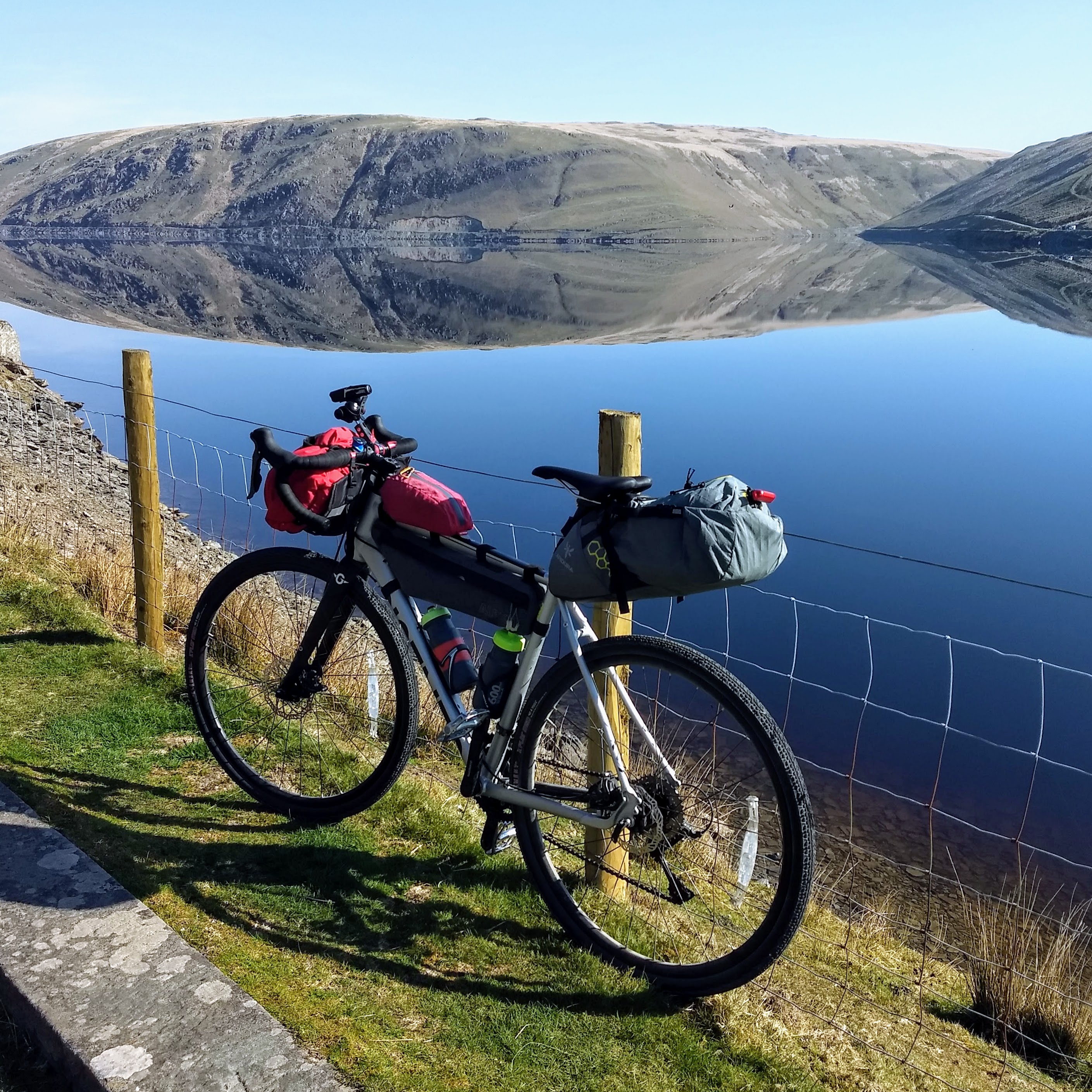 In 2017 I spent the Easter weekend eating chocolate bunnies in a campsite on the Pennine Way. In 2018 I spent it eating chocolate kiwis in a campsite on the New Zealand coastline.
So it seemed appropriate that I'd spend Easter 2019 eating chocolate sheep in a campsite in the Welsh Elan valley.
The Lon Cambria route runs 113 miles from Shrewsbury to Aberystwyth. I modified it a little to take in more of the area around the Elan Valley, ending up with around 140 miles over three days.
The weather was glorious, and although the area around Rhayader was busy with both bank holiday drivers and other cyclists, I often had the roads to myself. Quiet lanes and canal paths took me from Shrewsbury to a campsite at Llanidloes, followed by a series of wiggles over high mountain passes to Elan Village for a second night under canvas.
The third and final day was the most challenging, testing both my legs and backside as I bumped my way around reservoirs on gravel tracks, before dropping down to a welcome chip lunch at the end in Aberystwyth.