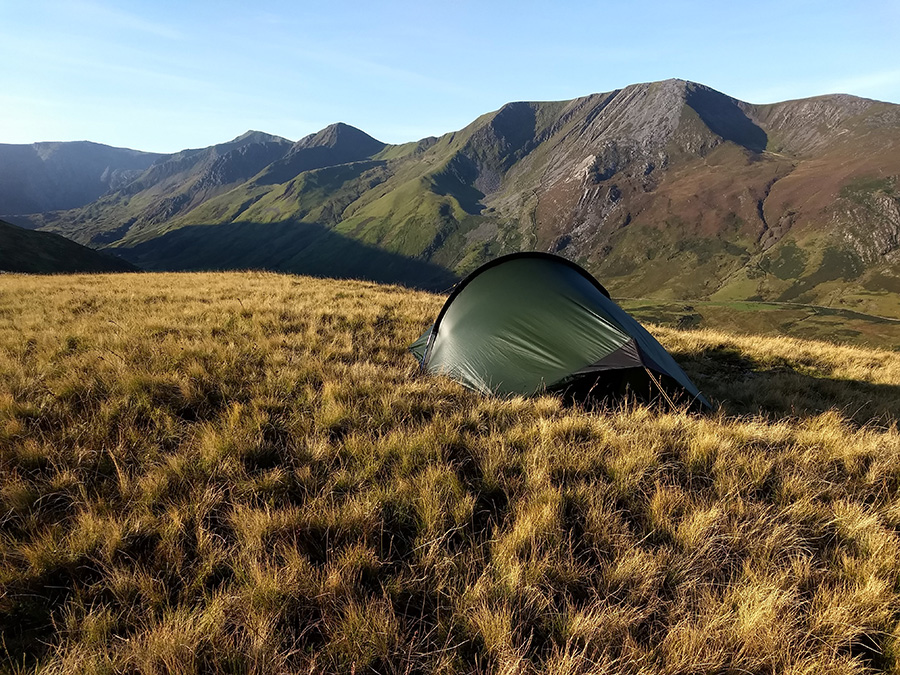 Running 90 miles or so from the northern coast of Wales, down through some of Wales' most stunning mountainous landscapes to Machynlleth, the Snowdonia Way is a relatively new route, and not an official National Trail.
With a handful of days holiday left to use, I took the train up to Conwy after work and stayed overnight at the YHA there. Unluckily for me, it seems I was sharing the mattress with something - or rather, somethings - and I woke to find myself covered in insect bites. Joy. Thankfully whatever it was didn't hitch a ride with me in my sleeping bag and I avoided being dinner for anything else the rest of the walk.
The first day's walk hugged the coast for a while with great views over Anglesey, before climbing up into mists on high moorland. I played hide and seek in the cloud with hill ponies for a while, before finding a camping pitch overlooking the Ogwen Valley.
Day two was a whopper, with over 6000ft of climbing in warm September sunshine. I chatted with an author in a shelter on Mynydd Perfedd, and got lost while scrambling around on Glyder Fach. A campsite in Capel Curig was a welcome site - the gammon and chips at the nearby cafe an even more welcome one.
I dialled things back on the third day, following miserable looking D of E walkers across sodden bogs to reach the Hafod y Llan campsite at the foot of Snowdon.
My final day took in Snowdon itself. Unfortunately I'd picked a poor day for it, climbing in cloud, descending in cloud, with only the merest glimpse of a view at the summit. Still, it was nice to have a pie in the cafe at the top.
Thanks to a miscalculation, I missed the last bus home on the final day, and found the local campsite was permanently closed. "There's plenty of B&Bs", offered the chaps in the tourist information office. They didn't look impressed when I turned my nose up at that suggestion! Fortunately a quick scout at a map offered a nice hilly vantage point just outside of town where I might be able to find a camping spot. Dashing up the hill to catch the last of the light, I chatted briefly with a hiker out collecting fungi, before I found a tiny grassy patch at the summit, tucked in between brittle burnt gorse branches and jagged rocks.
One chilly overnighter, a brisk jog down the hill, two more missed buses (doh!), one closed road, and two further buses later, I finally picked up a train on the mainline from Bangor and headed home.