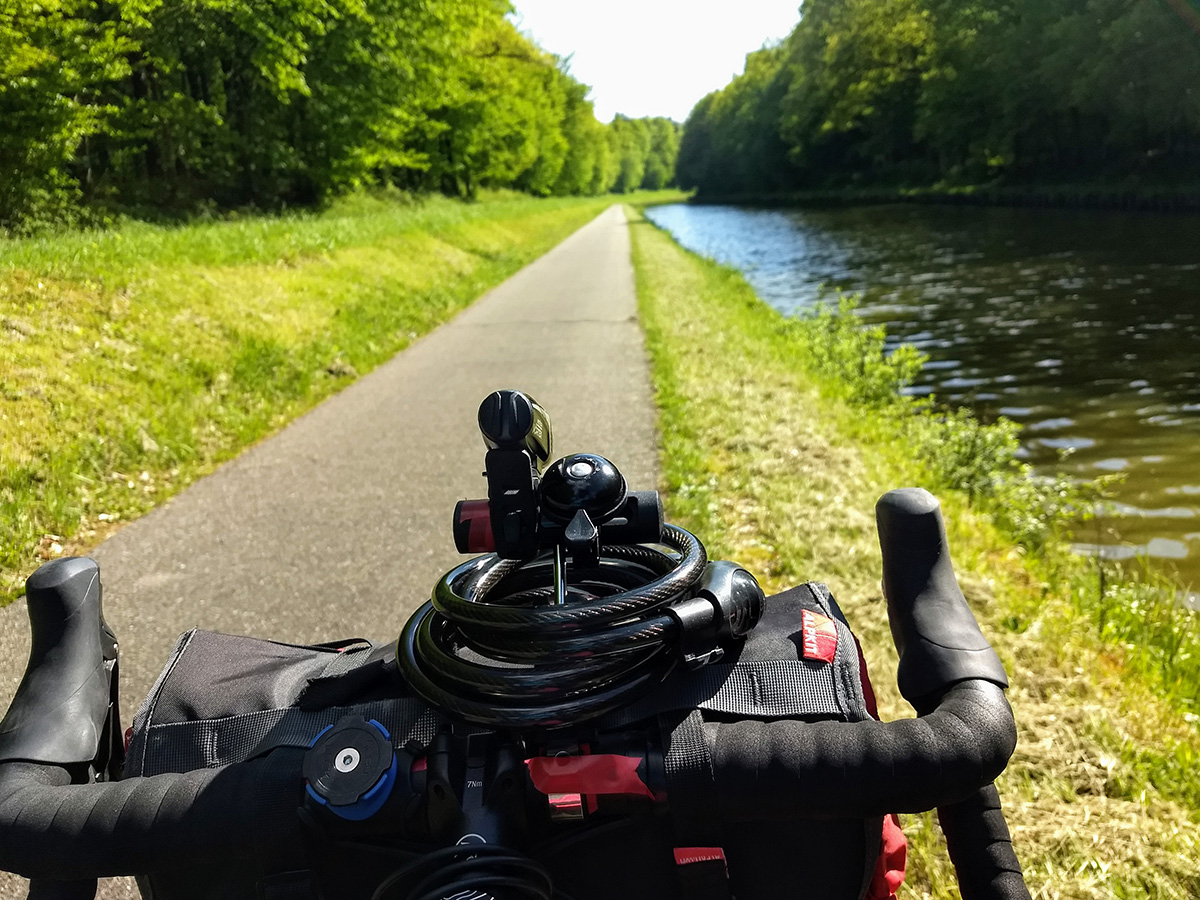 Originally planned to be a easy week along the Danube from Munich to Vienna with a friend, circumstances changed and I found myself cycling alone along the foot of the German Alps.
Unfortunately the weather wasn't playing ball, and after two days in freezing rain, I decided enough was enough.
Holed up in a sodden tent by Schliersee near the snow line, I scanned weather apps to find a place in Europe where the sun was shining, and took advantage of the flexibility of solo touring by hopping on a train to the French border, where it was a full twenty degrees warmer and there was a boulangerie on every corner.
From Strasbourg I aimed to cycle across the country along arrow-straight canal paths to Calais and catch a ferry home. Admittedly it was an ambitious target in the four days I had remaining, and after just two 100+ mile days my knee blew up, and I had to hobble to Paris to catch a train to the coast instead. Oops.