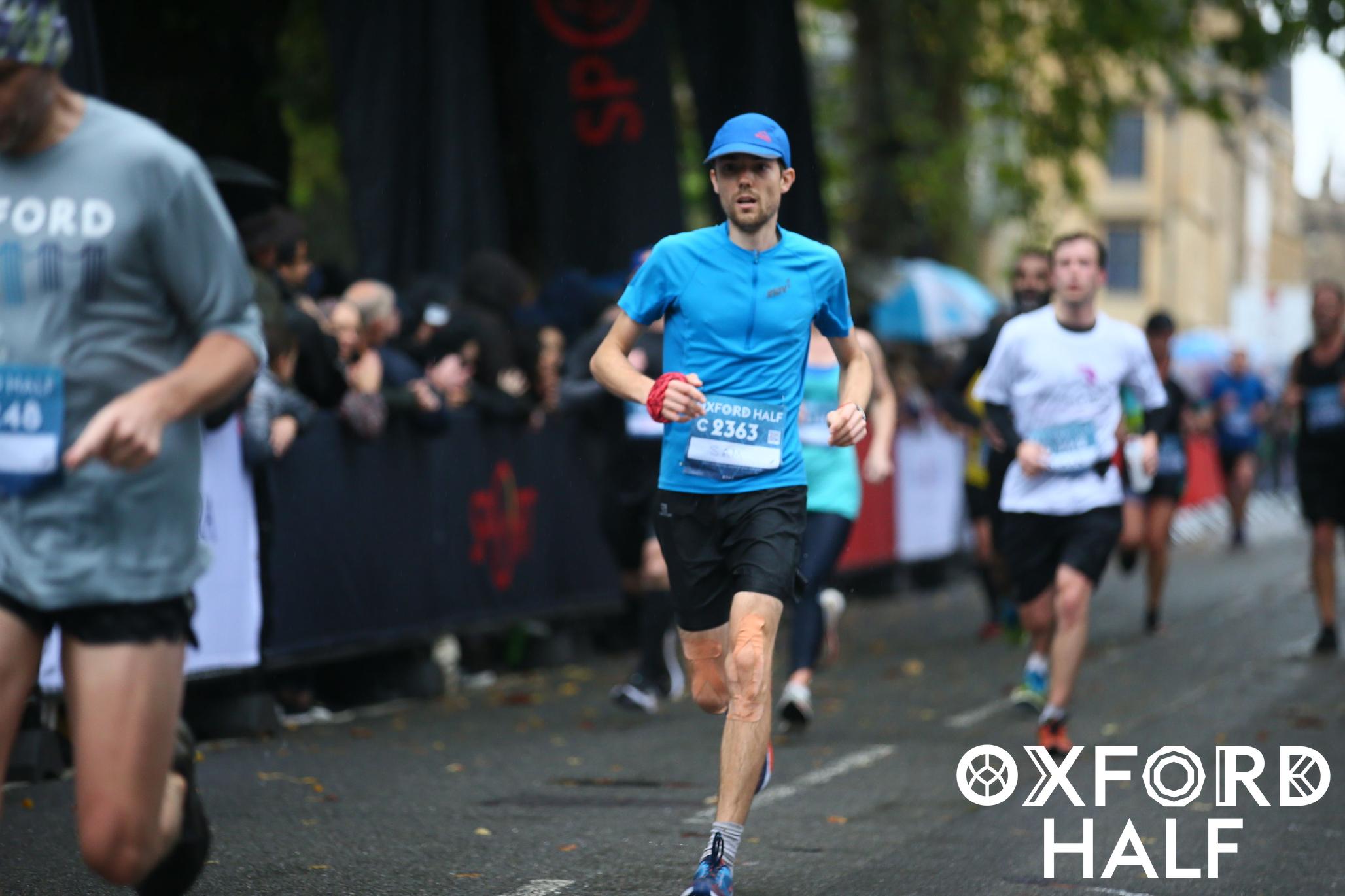 Ok, so training for the Oxford Half didn't quite go to plan. Plenty of cycling and not enough running in the months prior meant I went into the race somewhat unprepared. Not to mention the inflamed patella thanks to the Hebrides. Still, I figured I'd give it a go.
It was torrential rain the day of the race, and the event village in University Parks was a quagmire worthy of Glastonbury. A poorly timed pre-event loo trip meant I started much further back in the running pack than intended, and had my work cut out moving forward to find a pace I was comfortable with.
In spite of everything, I managed to finish in a respectable 1:40:05, taking a good 5 minutes off my PB. I'd like to think that with proper training I could bring that time down closer to 1:35.