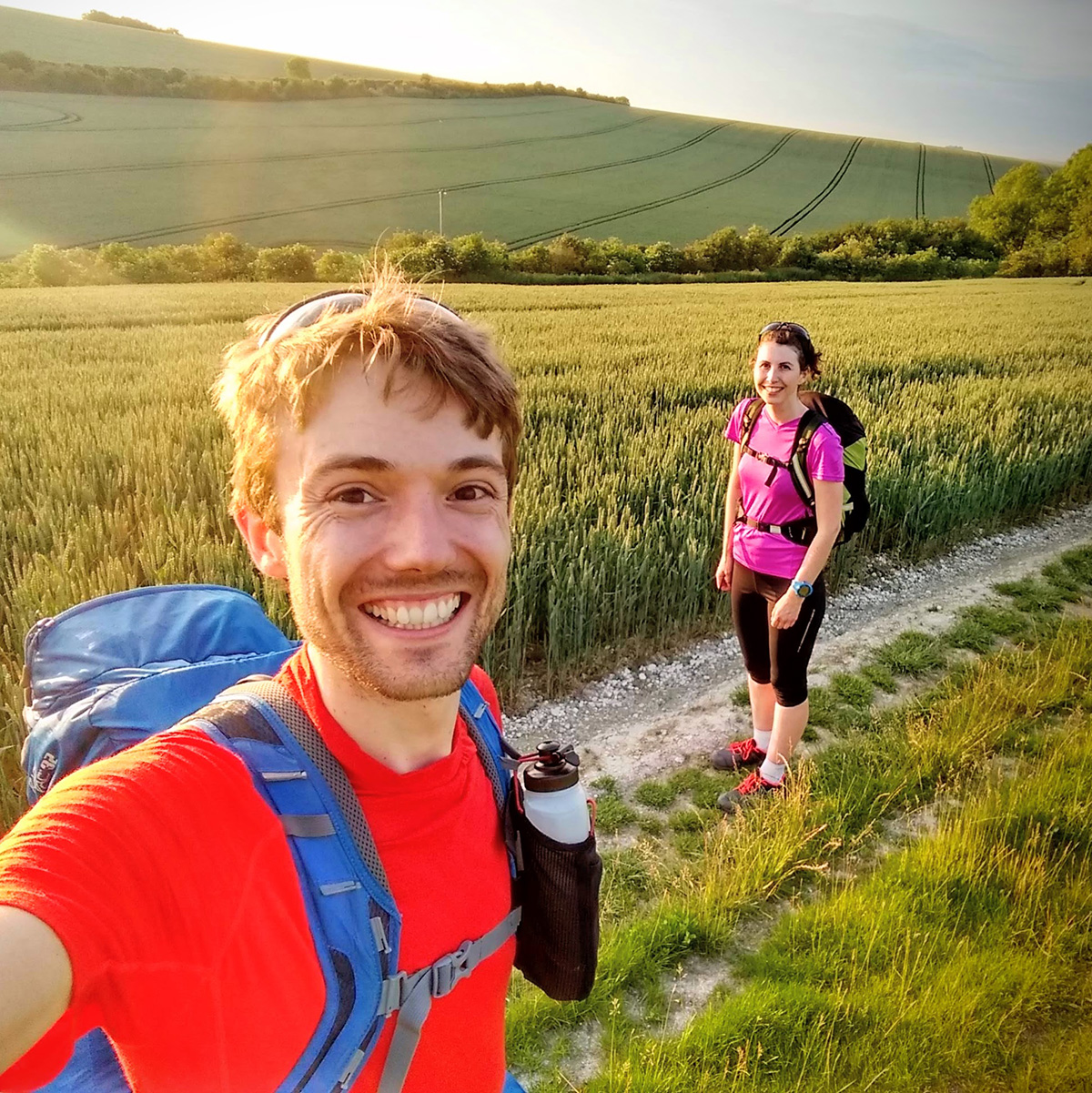 The forecast for the summer solstice was excellent, so on the Friday evening after work we loaded up running packs with our new Alpkit bivvy bags and set out for a 14-mile trail run and camp on the Ridgeway.
We were a little unaccustomed to wild camping so close to sea level, so it took a while to find a spot we felt comfortable. Cows put paid to our first planned camp spot, but as the sun set we found a soft grassy patch at the edge of a gallops, and - thankful for our subtle green bags - curled up and watched the fading glow of noctilucent clouds over Oxfordshire.
The early sunrise quickly warmed us in our down jackets and sleeping bags, and keen to avoid detection by early morning dog walkers, we packed up and jogged along chalky tracks, all bleary eyes and tousled hair, until we made it back to Didcot train station.