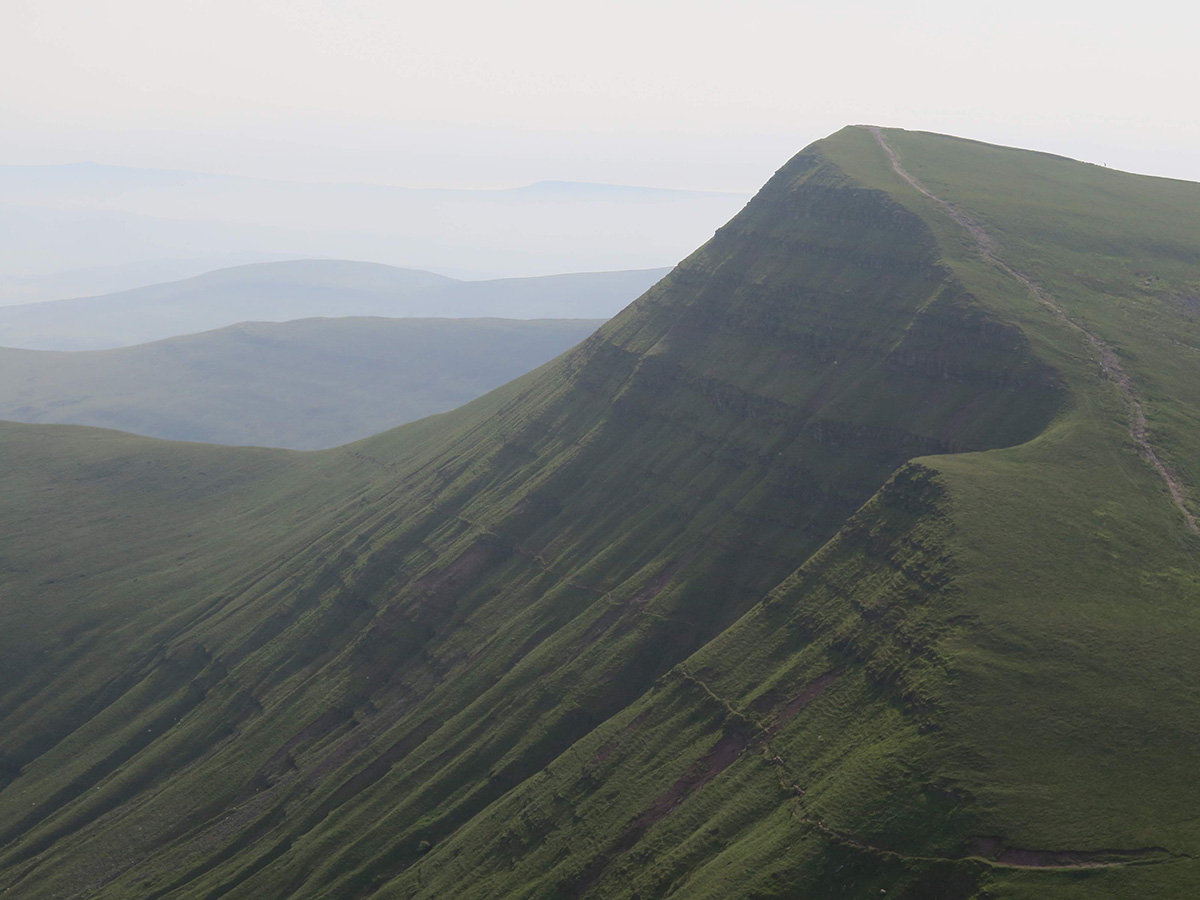 If, like me, you're not a fan of crowds on hills, it's generally a good idea to have a quick Google before heading out for a weekend trip to a honeypot location like Pen Y Fan...
Unfortunately on this occasion we failed to do the necessary due diligence. After a sleepless bivvy on Fan Ddu (thanks to the thumping music all night from somewhere in the valley below), we were running along the Pen Y Fan horseshoe before we realised it was the Fan Dance weekend. Doh!
The paths were thronged with runners, hikers and soldiers sweating in the sun under 20kg+ packs. Unfortunately our planned route took us through the busiest section of the event, sweeping us along with the rest of the runners, and meaning we were frequently mistaken for participants. It was fun, but not the chilled weekend's running we'd had in mind!