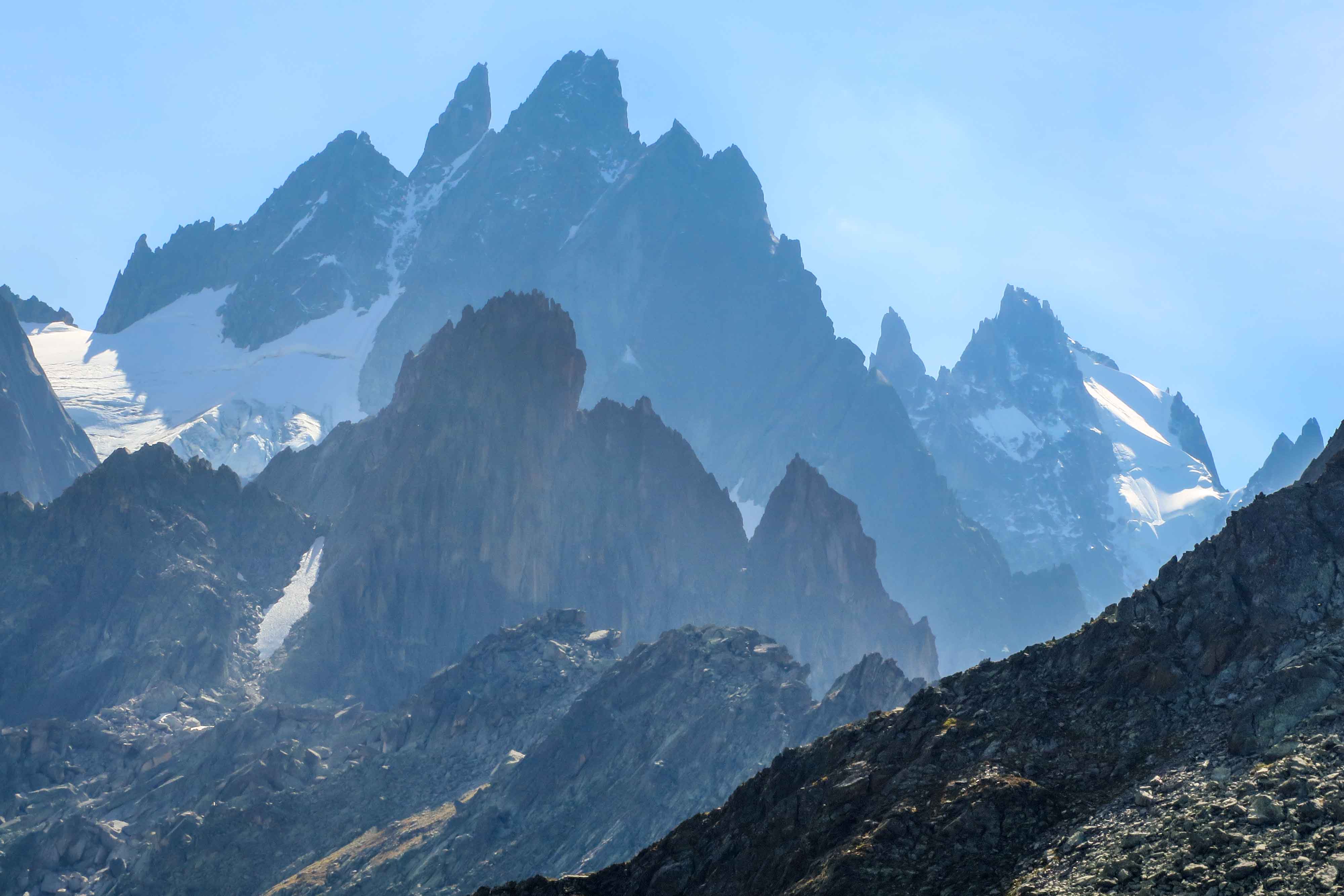 After the last 18 months of - well, we all know how rough it's been - it was such a breath of fresh air to take some 'proper' time off and head down to Chamonix for a week running and hiking in the mountains.
(Of course, I don't mean to imply time spent holidaying in the UK isn't a holiday - far from it, I've had some of my favourite adventures here in the UK - but it was so nice to be somewhere properly different.)
I've never been to the Alps in summer before. They really are something. Fantastic, absurd mountain peaks clustered above narrow balcony trails, offering panoramas of the valleys below. Fresh pain au chocolat for breakfast and crisp baguette for lunch.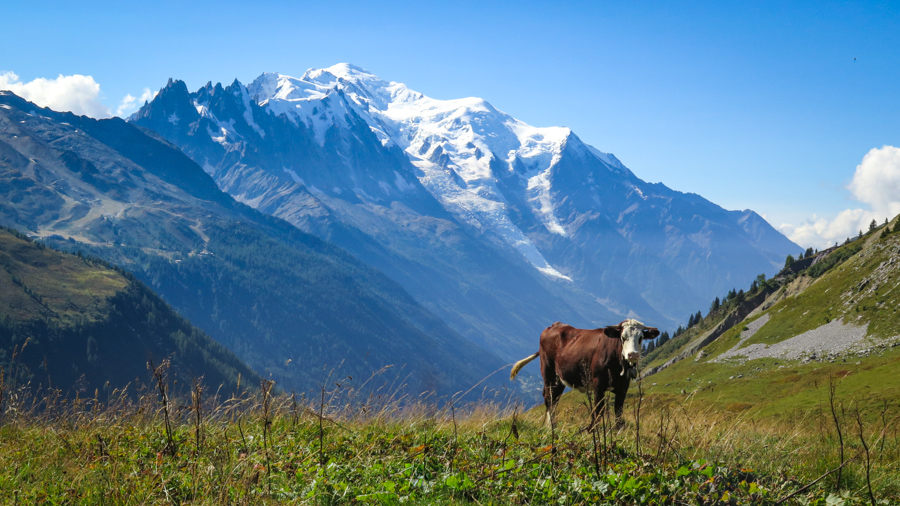 There are hundreds of miles of trail within easy reach of Chamonix, and you can't go far wrong in the area - but the excellent guide to trail running in the region from Cicerone made the task of finding interesting and accessible routes super easy for this alpine newbie.
The popular Mer do Glace route to Plan de l'Aiguille was a standout, and the fast gravel track descent from Les Mottets was excellent fun (especially in the pouring rain!).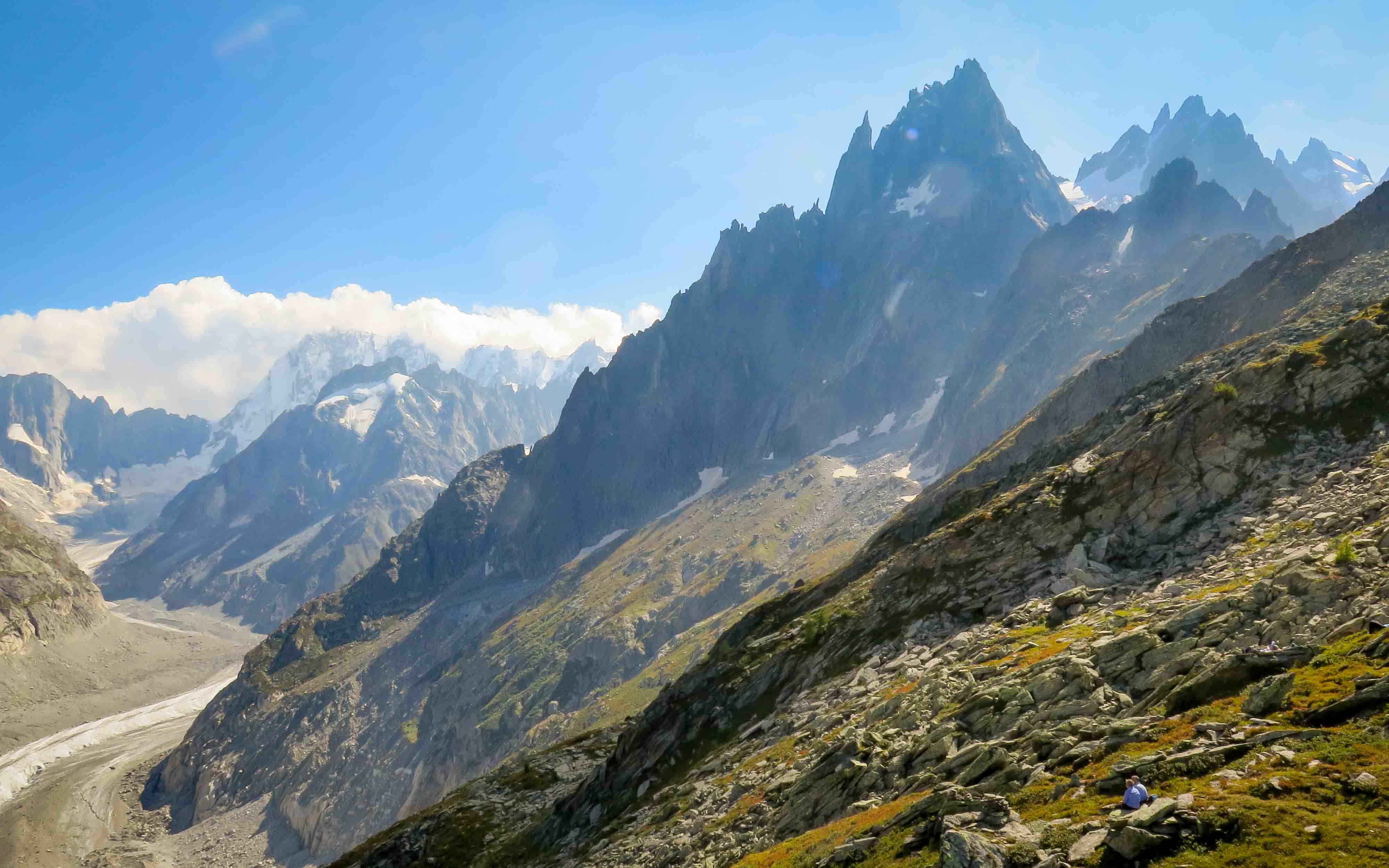 The longish, remote route from la Flégère to Refuge de Moëde Anterne was also a cracker, taking you high over the Col du Brévent, with only a handful of TPMB long distance hikers for company.
But by far my favourite was the descent from Aiguillette des Posettes. A fast-paced but manageable rocky ridgeline, followed by lots of switchbacks through the forests and a rapid drop into the village of Argentière. Such fun.